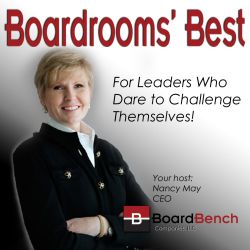 Driving profitable Innovation Through the Boardroom.
How boards can find cash where it's least expected.Lessons for Boards, CEOs, and high-profileleaders willing to challenge themselves and theircompaniesto reach new levels of excellence. BoardBench.comWhile innovation is often the mantra at strong companies, few leaders know how todirect the process profitably.It's not allfun and games - but it can be exciting.Join your host Nancy May, and Bryan Mattimore, one of the country's most creative innovators as they unveil the mysteries of how to drive ...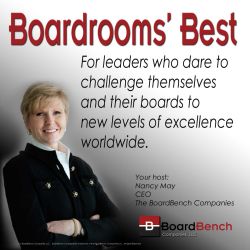 Boardroom Due Diligence with CIA Expert Jack Devine.
Lessons for Boardroom leaders, CEOs and high-profile entrepreneurs who dare to challenge themselves and their boards to new levels of excellence worldwide. http://www.boardbench.comHow your due diligence might bite you in the boardroom and beyond.Learn to avoid disaster and cover your assets!.Your Host:Nancy MayGuest:Jack Devine, Founding Partner and PresidentThe Arkin Group